The Shoulder Wedge
 allow your neck to fully decompression by enhancing the body's natural alignment. 
30 Day Money Back Guarantee included with all orders. Try it risk free!
Customer Reviews
05/10/2022
Steve

United States
I recommend this product
Physician Dr. Steve highly recommends for disc herniations in the neck
Resolved my severe cervical pain from a C6-7 herniated disc I am a physician who, one year ago, was diagnosed with a left-sided 2 mm C6-7 disc herniation with left-sided cervical radiculopathy (index finger numbness and triceps weakness) with 10/10 excruciating neck pain necessitating that I sleep in a recliner. I tried PT with little improvement, so I stopped it and started using this traction on my own accord. At first I could only tolerate a few minutes with only a mild amount of traction, but I continued to use it diligently every night, and after a year I had worked my way up to 15-20 minutes with approximately #40 of traction (based on a hand-held luggage scale I used to measure the force). There is a bit of a learning curve getting positioning oneself in the traction, and having someone assist for the first few sessions is helpful until you get the hang of it, at which point it becomes much more intuitive. I use masking tape to mark the optimal distance for the pillow supporting my shoulders from the door, since a few inches difference in distance from the wall will exponentially increase the amount of traction. Great product, and was a life-saver for me.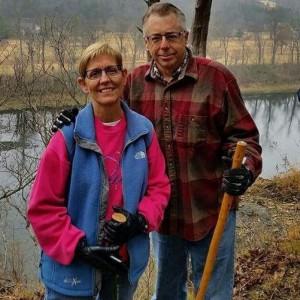 B
02/24/2022
Brad

United States
I recommend this product
New lease on life
I have waited a few months to write this, I have tried everything, and I mean everything to get relief from a real bad case of siratica. You name it, I've tried it. I accidentally stumbled across a local PT that offered mechanical decompression, and for the first time in six years I felt real relief. I purchased twelve sessions for about $800.00, but began my search for something I could do at home, and take with me when I travel. This is absolutely the real deal. I use both of Dr Fishers traction decompression divices every day for twenty minutes. I've been pain free for several months now. Dr Fisher even called me to discuss my issue personally, and I can't thant him enough.
02/27/2022
Fisher Traction
Brad that's so awesome! I'm so happy my invention helped. Your success is our success! Keep up the good work. We're always here for you if you need more help. Dr F.
01/10/2022
Vincent

United States
I recommend this product
Best home traction I've ever seen!
I loved it. I have been looking for a traction device at home that was as strong as the one at my chiropractor's office and I finally found it! I tried a bunch of others including the neck hammock which was nothing compared to this. Fisher traction has so much pull that my head goes numb on the top just like at my chiropractor's office. I just lay on my flow at night and let it do the pulling. I felt the numbness in my finger tips go away almost immediately after the very first use. I can lay in the traction now for up to 20-25 min and I almost go to sleep it's so relaxing. This traction really pulls there is nothing else like it that I have seen in 10 years of looking. Get it.
01/10/2022
Nikki

United States
I recommend this product
I love mine!
After using my low back Fisher traction for about 1 week straight I can tell a huge difference. At first I wasn't sure but after the consistent use and after I went to the gym to try and lift my normal weights (squats 135lb) I could totally tell it's help me. My back pain is gone and my back feels more stable I think. I'm going to keep on using it for the 21 days like the inventor says on his video.
01/07/2022
Anonymous

United States
I recommend this product
Excellent. Very satisfied with the product.